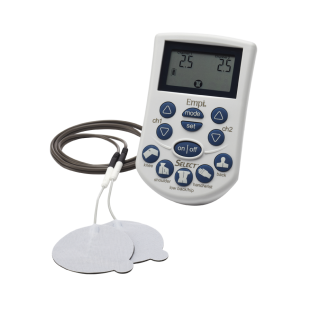 It's hard to believe that fall is here and we're well on our way to holiday season. It signals that the end of the year is fast approaching and that means that the deadline to spend the funds in your Flexible Spending Account (FSA) and Health Savings Account (HSA) is fast approaching. Many plans rollover until the next year, but others have a use it or lose it clause. To avoid losing your ability to utilize funds that are rightfully yours, it's important to find out which kind of plan you have.
What are FSAs and HSAs?
As insurance deductibles ballooned in the early part of the millennium, many people found themselves hamstrung by medical debt, even if they had insurance. Insurance companies were also getting stricter about what they would cover for what they believed were luxury procedures. Insurance premiums were also skyrocketing causing many to opt for higher deductible plans to decrease monthly payments which sometimes got them into trouble if a costly emergency came up.
Using your HSA dollars or Flex Funds just became easier. If you've been recently injured, have chronic pain, always deal with sore and tired muscles or want another way to relax your muscles, it's time you learn about how you can spend your HSA ( (Health Savings Account) before you lose it. For many plans, December 31, 2017, will be the last day you may be eligible to use your HSA or Flex Funds for a new TENS machine or unit. Pain relief should be easy and if you have an HSA or remaining Flex Funds, it's time you take advantage of it before it's too late! Here's a list of some of the most popular TENS unit which can be purchased with remaining HSA or Flex Funds dollars.
BioStim Plus (Digital TENS Unit)
The NEWEST Generation of Electrotherapy Units!! The BioStim Plus Digital TENS unit is compact and has user friendly programming features. This unit incorporates a touch proof design, digital keypad, large LED display screen and four preset TENS protocols.
This clinician-recommended TENS unit works by sending out tiny electrical pulses through a special gel electrode pad adhered to your skin. This pulse feels like a pain-free, pleasant vibration. As your body begins to receive the pulses sent out by the unit, it turns off your body's ability to feel the pain signals as they are being sent to your brain resulting in instant pain relief. The EMPI Select TENS unit is commonly used to treat lower back pain, but can also be used to treat pain in the joints, hips, shoulders, knees, elbows and muscles.
This multi-functional electrotherapy unit offers several proven rehabilitation therapies, including muscle re-education (NMES), pain control (TENS) and stimulation of local blood circulation and edema (swelling). Each 3-in-1 unit has 13 preset therapy programs: 5 pre-programmed TENS modes for ultimate pain relief, 6 pre-programmed electric muscle stimulation (EMS) modes for muscle re-education & muscle strengthening and 2 Pulsed DC Current modes for edema reduction.
Pain Care Outlet offers a large selection of pain relief units and supplies at great prices. The options includes TENS units, ultrasounds, IF units, EMS units and electrode pads. These units are used and trusted by healthcare professionals. All units can also be used in the privacy and comfort of your own home. BUY TODAY AND SAVE!!